Entertainment
'Younger' Characters And Their Personalities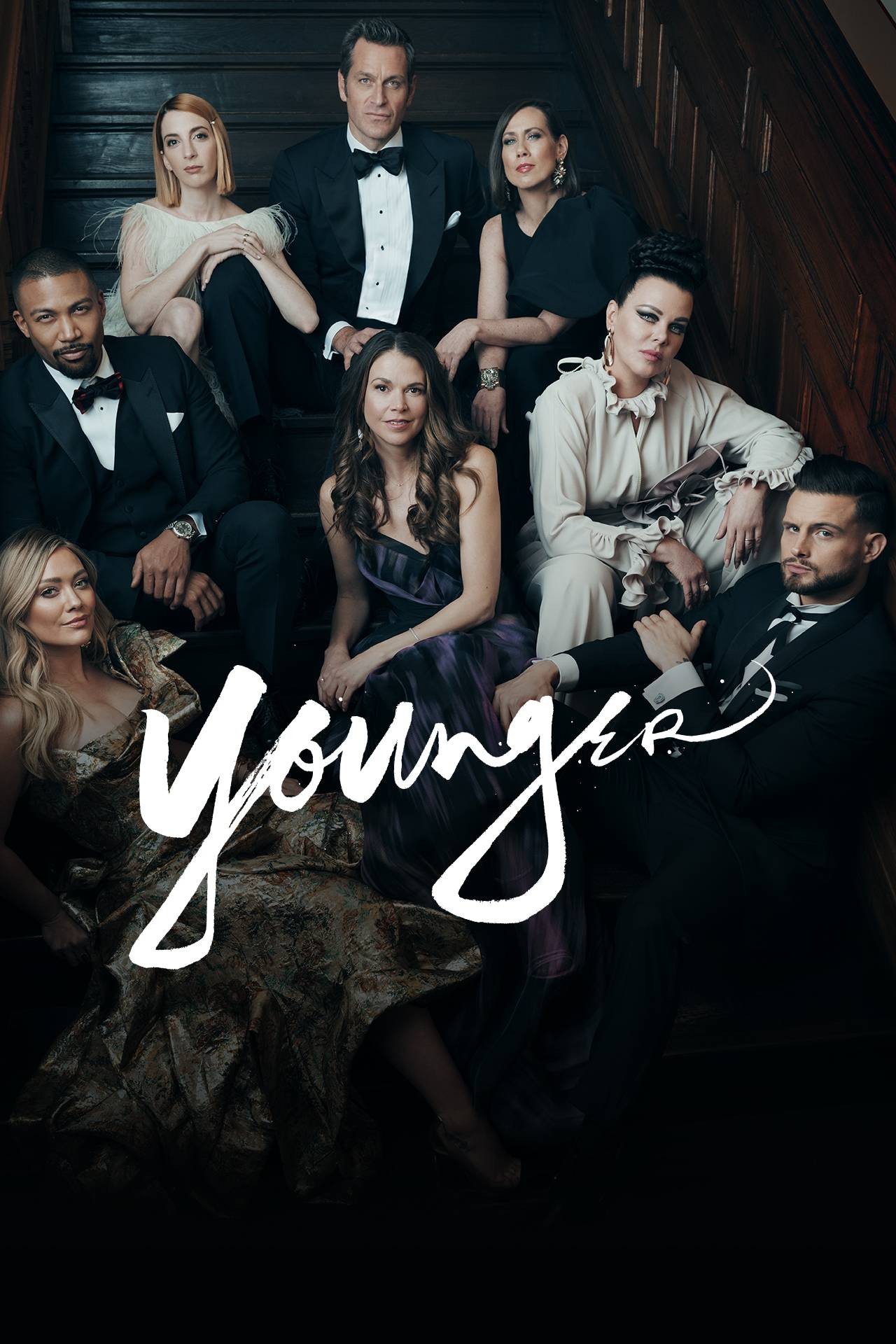 Younger is an American comedy-drama television series based on the 2005 novel of the same title. The series premiered on March 31, 2015. Ahead of the fifth season premiere, it was renewed for a sixth season, which premiered on June 12, 2019. And finally, in July 2019, it was renewed for a seventh and final season, making it the longest running original series in the network's history.
The series is set in New York and chronicles the personal and professional life of Liza Miller, a divorced 40-year-old woman with a teenage daughter and a failed marriage that collapsed due to her former husband's gambling addiction. After a 26-year-old tattoo artist, Josh mistakenly thinks that he and Liza are about the same age, she concocts a plan to pass herself off in her twenties to re-enter the ageist industry of publishing.
There are many characters in this series but let us have a look at the personalities of a few of the main ones.
Liza Miller 
Maggie Amato
Diana Trout
Josh
Kelsey Peters
Lauren Heller
Charles Brooks 
1. Liza Miller- The 40 year old
Double Life
Some people lie about their age but not everyone actually pretends to be 15 years younger than they are in order to get a job. Well, 40 year old Liza Miller does. After a divorce, Liza decides to get back to working but realises that she's too old to fit into the industry of publishing. When she meets Josh, he mistakes her to be his age, which gives her an idea to pass off as a twenty-something year old. She fakes her life in order to get a job in publishing. Only her best friend Maggie is aware about this at first.
Millennial
Liza takes a broad, strategic view of the future when she decides that she's going to be 26 again so she can work in publishing. Although she feels guilty about lying, she does what it takes to get her career back. She works extremely hard to pass off as a millennial and does quite well. She loves her new life, her job, friends, and Josh, but she wants to come clean about her age. Liza has her moments of being super smart, but she also doesn't seem to realise at first that pretending to be a millennial is going to get really messy.
Admirable At Work But Sucky At Relationships
She is phenomenal at her job, helping Diana promote books and authors, and working with Kelsey on their imprint. Liza is also a huge reader and has extensive literary knowledge. But she's not great at managing her personal life, and she hurts a lot of people in the process, including Josh and Kelsey because they don't like that she was lying to them.
2. Maggie Amato- The Artist
The Real Deal
Maggie is Liza's long-time best friend. She's been living the total opposite life. While Liza has been attending book clubs, Maggie has been making art in her Brooklyn loft. She is the real deal and she tells it like she sees it. She lives an unconventional artist's life and goes where her dreams are taking her. Maggie knows who she is, she would never change, and she doesn't get caught up in material and unimportant things.
Supportive
Maggie helps and supports Liza, and she would do anything for the people who she cares about. She's also a wise friend to Josh, and often gives him excellent advice. Even if Liza forgets about her while living a new life, Maggie does not. She's always there.
3. Diana Trout- The Mean Boss
Sweet And Sour
Diana Trout is the head of marketing at Empirical Press.She seems like the worst boss at first but then shows that she also has a heart. She seems very cold at first, but as Liza gets to know her better, it becomes clear that Diana loves Liza. She's mean but she also cares about the people close to her.
Street And Book Smart
Diana is brilliant at making tough business decisions. She is both street smart and book smart. She's also aware of the things that she needs to change about herself. Diana is lonely and scared of really opening up to people, but she's great at her job and has always maintained a professional and sophisticated appearance.
4. Josh- The Tattoo Artist
Visualiser
Josh is a visual person who loves art and people. He might seem like he lives with his head in the clouds to a lot of people but he's a great friend, partner and businessman.
Intelligent And Caring
Josh can really feel situations out and know the right thing to do. He wants to be with Liza even after she lies to him about her age. He also takes on the challenge of being a father when his Irish love interest Claire tells him that she's having their baby. Josh knows that relationships and being happy are the most important things in life. He's a kind, deep guy who teaches Liza that there's more to life than being super organised and worried all the time.
5. Kelsey Peters- The Millennial Print Boss
Spontaneous
Kelsey Peters is a twenty-something editor at the same publishing house where Liza works, and the two become fast friends. She is spontaneous, easy going and loves life. She's a bubbly and fashionable girl. Kelsey loves to make situations better. She's also super flexible which allows her to go with the flow and enjoy the moment. Her life's motto is YOLO.
Pretty Intelligent
With a pretty face, Kelsey is also intelligent. Ever since Kelsey spent her childhood reading as many books as she could, she has dreamed of having a thriving editing career and making authors' dreams come true. She can hold her own in any business meeting or situation, and when Charles promotes her and gives her the publisher position at Empirical, she rises to the challenge.
6. Lauren Heller- The PR Maven
Fearless And Enthusiastic
Lauren is a PR maven who doesn't stop using her phone. She's fearless, like when she flashes people while eating lunch. She's super smart when it comes to the public relations industry. She gets annoyed when things are too traditional, and she expects everyone to be as cool and hipster as she is. Most of the time she acts in a ditzy manner, and she can get carried away when planning parties and events.
Welcoming
Lauren is super friendly and can become friends with anybody. That is why she welcomes Liza and Maggie into the group.
7. Charles Brooks- The Head Of Empirical Press
Responsible Realist
Charles is the traditional hard worker, task-oriented and decisive boss. He manages to keep on top of his professional responsibilities. Although, Charles is so much more than a stuffy guy in a suit. He and Liza fall in love, and after sitting with her secret for a while, Charles knows that he can't let an age difference get in the way of their relationship.
Repressed And Emotionally Cool
Charles is very repressed and can appear emotionally cool. He often hides what he is feeling for fears of being inappropriate or vulnerable. At his best, Charles is confident in his decisions as we see in his relationship with Liza. Charles was also more playful and free in this relationship. At his worst, Charles can be judgmental and rigid at times when he thinks his ideas are right.
Wrapping Up
These are the personalities of the main characters in Younger.
Want to find out about the personalities of F.R.I.E.N.D.S characters?