Entertainment
How I Met Your Mother Character's Personalities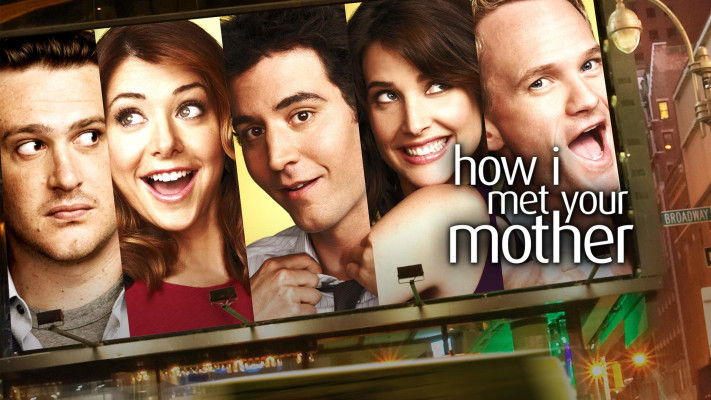 How I Met Your Mother is an American sitcom which follows the main character, Ted Mosby and his group of four friends in New York City. The series revolves around Ted telling the story of how he met his wife to their kids. He goes through every single incident that leads up to him meeting their mom. HIMYM is known for its unique structure and humor. It is basically made up of the adventures of Ted Mosby and his love life as a single man. His stories are narrated twenty-five years later as he tells them to his adolescent children.
The story goes into a flashback and starts in 2005 with the 27-year-old Ted Mosby living in New York City and working as an architect. The narrative deals primarily with his best friends, including the long-lasting couple Marshall Eriksen and Lily Aldrin, womanizing playboy Barney Stinson and Canadian news reporter Robin Scherbatsky. All of the characters' lives are entwined. The series explores many storylines.
Let us have a look at all the characters in detail:
Ted Mosby
Marshall Erickson
Lily Aldrin
Robin Scherbatsky
Barney Stinson
Ted Mosby- The Architect
Ted Mosby is an architect, college professor and the central character of the series. He tells the story of his adult years from his late twenties to his mid thirties, and all the obstacles he overcomes before he meets "The One" (the Mother). This story is told by the Older Ted Mosby, and narrator of the series, Bob Saget.
Ted Mosby Is Vision Orientated
Ted moved to New York City with his friends Marshall and Lily after graduating from Wesleyan University. In New York, he met Barney (at the urinal of MacLaren's) and Robin, to whom he was immediately attracted. Ted is on a quest for happiness and "The One", the woman he will marry. He has more elegant and higher-class interests than his friends
On His Never-Ending Search For "The One"
He has many relationships, one with Robin, that reveal the qualities he wants in his future wife. At the end of each relationship, he reflects on what went wrong. Although his hope to find "the one" diminishes with each failed relationship, Ted does not give up. He goes to great lengths to profess his love to the women in his life, but they all falter eventually. This is the trait which forms the foundation of the entire show. Despite these qualities, Ted often acts immaturely, such as in wild activities with Barney. In the show's finale, he says that, in Tracy, he had met the love of his life but only after he was finished telling the story did he accept that he was ready to move on and admit he was still in love with Robin.
Marshall Erickson- The Lawyer
Ted Mosby's best friend. Marshall and Ted were roommates at Wesleyan, and remained living together when they moved to New York.
Marshall Loves Lily
In season 2 Marshall marries Lily, with whom he has been in love since his freshman year of college. His and Lily's relationship is what we'd call #goals. They were so in love with one another it would make you wonder whether you'd be lucky enough to get something like this. Lily loves him too but hates his family. Marshall was born in St. Cloud, Minnesota, where his family and culture are the foundation of major conflicts he faces in the series. He has an interest in the paranormal and mythical creatures, particularly Sasquatch. His dream to be an environmental lawyer conflicts with his immediate need for money, such as for his wedding and to raise his children.
Pursuit Of Harmony
Marshall has a great value system, with his politeness and strong moral compass. He is extremely caring and always willing to listen to his friends' problems. Even lend a crying shoulder if needed. He often acts as a mediator within the group. He also expresses a great amount of affection and devotion towards his loved ones.
Quirky Habits:
Marshall has a few quirky habits which make him a fun character in the series. He turns various life events into video montages or charts. Also, frequently spectacular future possibilities. He has a very nostalgic nature which makes it difficult for him to veery away from what he's used to. He has a lovable and goofy nature which makes him and his wife a perfect match.
Lily Aldrin- The Kindergarten Teacher
Lily is a kindergarten teacher, aspiring artist, and Marshall's wife.
Lily Is Manipulative
She is terrible at keeping secrets and can be manipulative at times. Though she appears to be sweet and cute, Lily can be quite unexpectedly fierce. She also has bouts of impulsivity. She experiences chilling insights into the motivations of others and is easily able to come up with manipulations like breaking up relationships of her friends.
Lily Is Caring
Lily is obsessively concerned about the well being of her friends and the group in general. She always takes a tough love approach which makes her sort of like a mother figure of the group. Lily has a tough and meddlesome yet caring nature. She is extremely strict with Marshall, Ted and Barney but only because she really cares about them. Lily is a giver in every sense of the world. The ever-enthusiastic Lily is always willing to lend a helping hand even when it may not be welcomed. She is insightful and often proves to be a fountain of wisdom when it comes to giving advice. Despite being overbearing, she remains a warm person who will always be there for her friends when the going gets tough. 
Robin Scherbatsky- The News Reporter
Robin is a news anchor trying to make it as a journalist. She dates both Ted and Barney.
Robin Is Canadian
Robin emigrated from Canada to take a job at a news station. Her Canadian background is a source of many jokes from her friends, for instance, 'Robin Sparkles'. She takes a lot of pride in where she comes from despite being constantly teased about it.
Robin Is Career Oriented
She is very career-centric and rejects traditional roles, such as getting married and having kids. Robin often drinks scotch and smokes cigars, and is an avid gun fan. Robin prefers choosing her career over relationships because it keeps her from getting hurt.
Barney Stinson- The Playboy
Barney is a serial playboy, who uses his wealth and an array of outrageous strategies to seduce women with no intention of engaging in a relationship. His catchphrases include 'Suit Up' and 'Legen-wait-for-it-Dary'. He is Ted's other best friend.
Barney has issues
Abandoned by his father at a young age, Barney has abandonment issues and therefore clings to his friends. He tells extravagant lies about events in his life as a defense mechanism for his substandard childhood. Barney's superficial desires result in lack of self-fulfillment. He uses his 'playboy' personality to orchestrate many plays to court women. He is a novelty seeker who is always up for parties (aka the strip club).
Barney is manipulative and opinionated
Everything is fun when Barney is around. He is strongly against marriage and relationships and believes in just having fun. Barney tries to teach his friends the same thing but instead he falls in love with Robin and that changes everything he believes in. He has opinions on everyone and everything that they do. He even manages to manipulate his friends into doing what he wants them to do.
Wrapping Up
These are the characters and their personalities. Who is your favourite character?
Read more on Friends Characters And Their Personalties.